Signals
"Signals" is a convenient service for automatic copying of trading operations of professional traders directly to your account. All accounts registered in the service are provided with a detailed statistics and full trading history. Also, any user can become a provider and sell their own trading signals.
Working with the Signals service has a great number of advantages:
No need to conclude an agreement between a provider and an investor.

Copying of trading operations is fully automated. Your participation is not required.

A Signal Provider and a Subscriber may have accounts with different brokerage companies.

Ultrafast data exchange protocols greatly reduce orders execution delays on a Subscriber's account.

Data transmission is absolutely secure.

Fixed subscription price, no additional commissions for subscription.
To use the Signals service, you need a valid MQL5.community account, specify it in the platform settings. If you do not have an account yet, please register.
To ensure the 24/7 copying of trades, you can easily rent a virtual server straight from the trading platform.
A Showcase of Trading Signals
How to choose a trading signal and subscribe to it for a couple of clicks? It is easy! Watch the video and you will know everything about trading signals.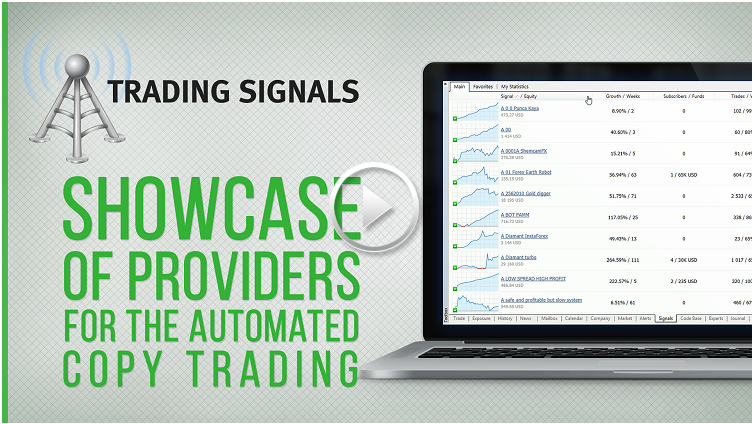 The Main Parameters of Trading Signals
For your convenience, the most valuable parameters of trading signals are placed in a separate block. From this video you will find out where to find them and what to pay attention to.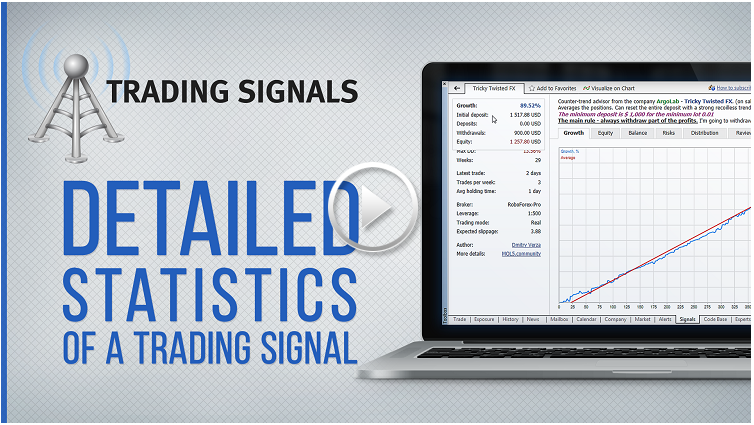 Trade Statistics, Growth, Equity & Balance
Trade statistics provide detailed information on a signal to help you to make a wise decision. Growth, equity & balance graphs allow you to visually evaluate a successful provider.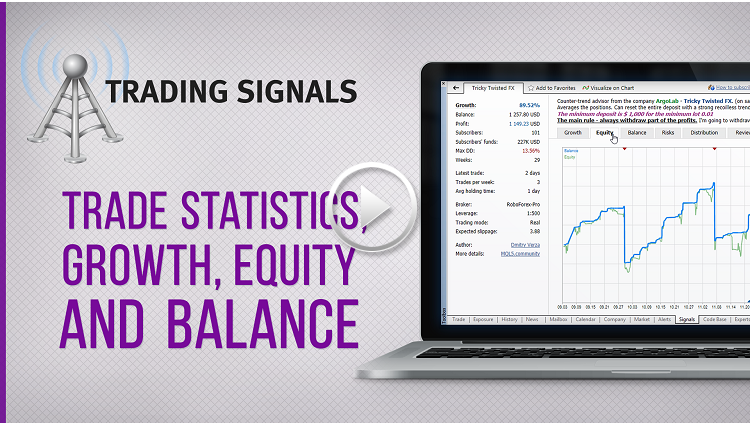 Risks, Distribution, News and Reviews of Trading Signals
How risky does your provider trade and what do other subscribers think of that? Watch this video to find out the answer.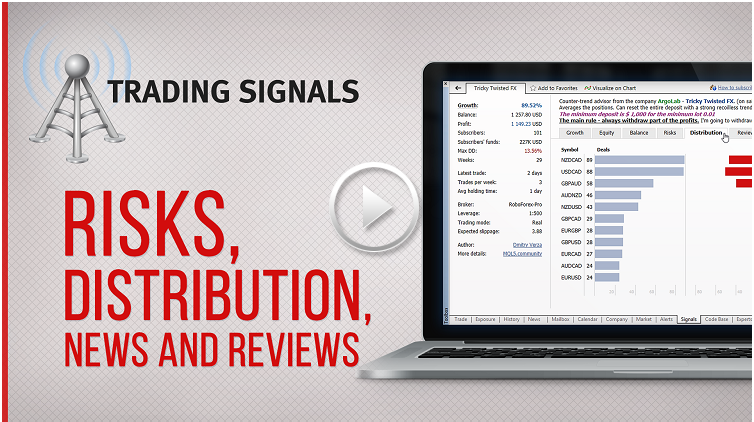 Visualizing a Signal on a Chart
The effectiveness of the entry points and the unrealized profit can be easily assessed with the visualized chart of provider's deals.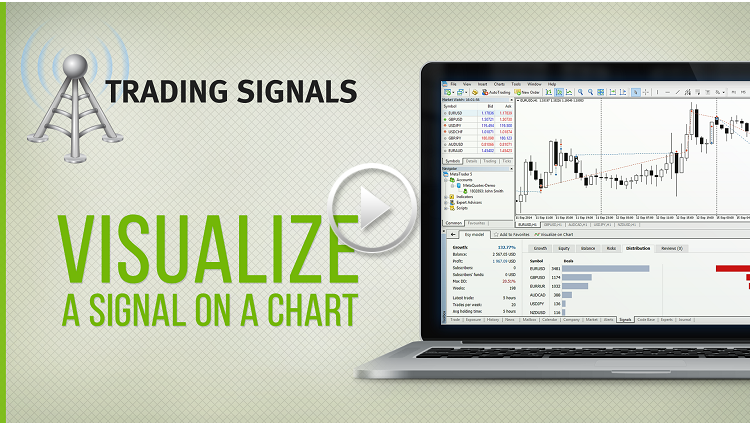 Subscribing to a Trading Signal
From the video, you will learn how to subscribe to a signal and what parameters to specify. Find out, whether you need to copy the stop levels, what part of your deposit will take part in copying and what slippage to choose.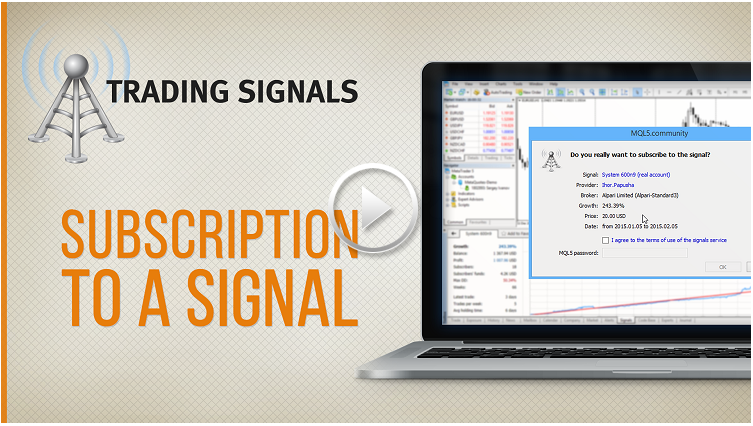 The Report on Copied Trades
Detailed information on complete and active subscriptions will help you to estimate the effectiveness of every single provider. These reports show the profit gained from money spent for subscription.