The "Markets" section in the MyOrbex App provides a convenient access the latest market news. Additionally, you can find updates from Orbex Expert Traders, including announcements of new seminars, webinars and more.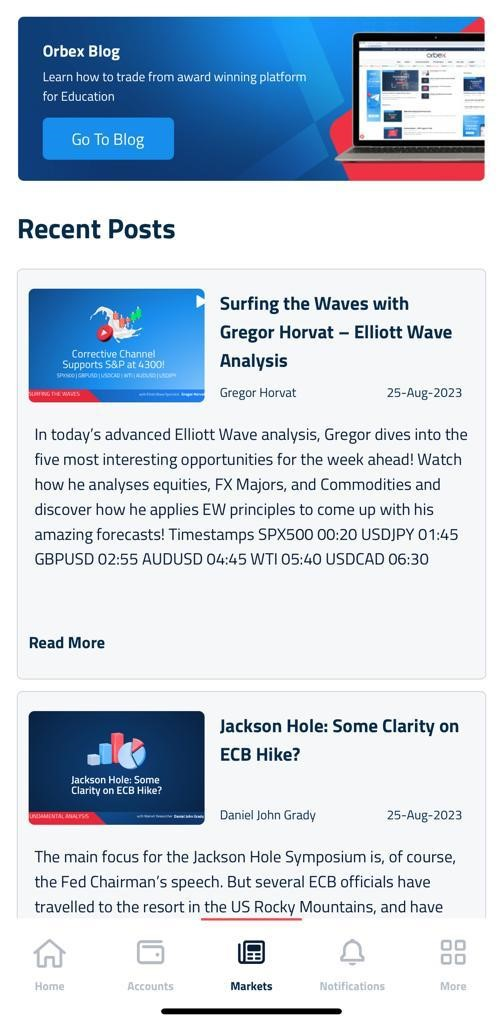 By selecting the "Go to Blog" button, you will be taken to the Orbex Blog. Here you will discover valuable resources, including E-Books, and educational materials, past webinars, training sessions and daily technical and fundamental analysis.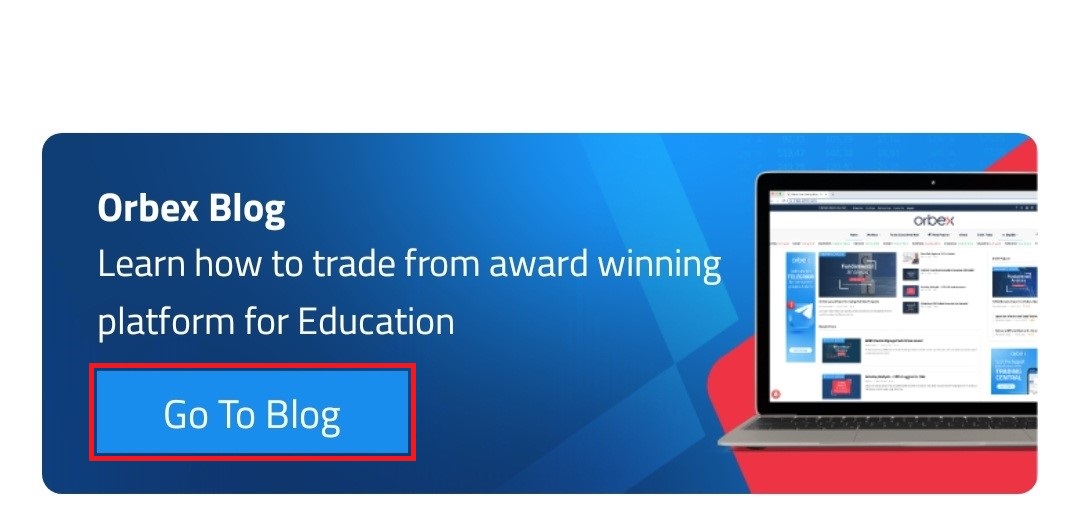 Selecting the menu widget in the top right corner will reveal additional options.