| | |
| --- | --- |
| | |
The "More" Section in the MyOrbex App, provides access to essential App features. Here you can add or bank details for Bank Wire transfers, view and update your verification (KYC) documents, find direct download links for the trading platforms and much more.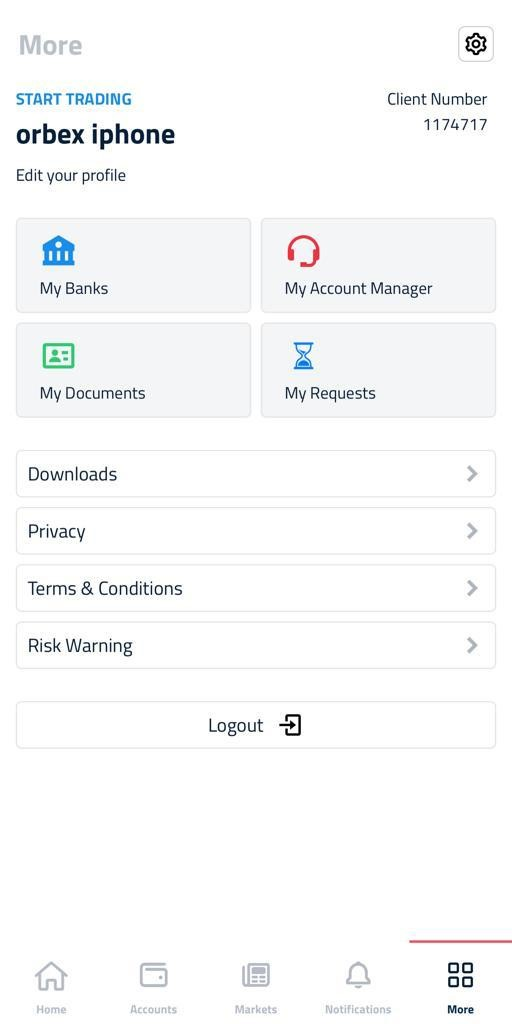 My Banks
Anytime you wish to withdraw via Bank Wire, please ensure that you have entered your banking details in this section.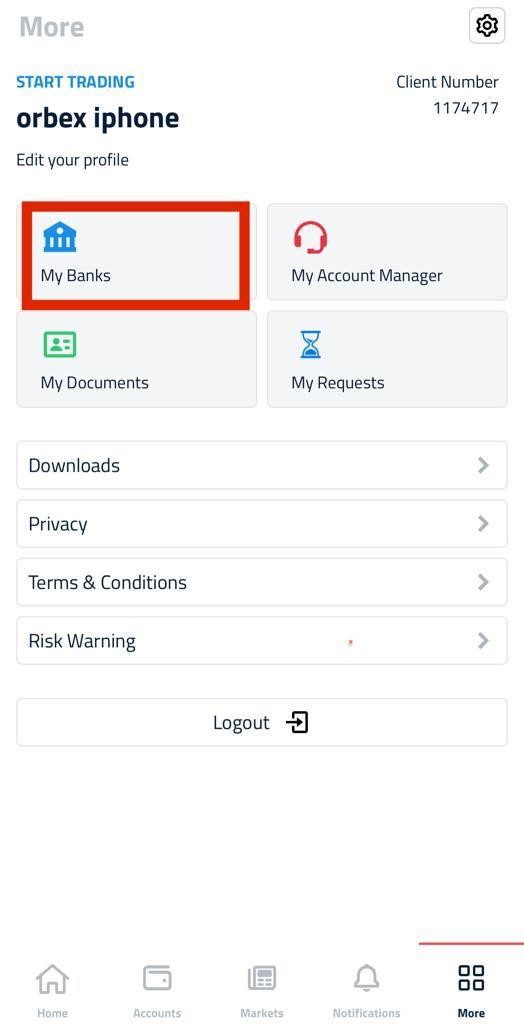 You will be able to add a new bank by tabbing on the (+) button in the top-right corner and entering the required details.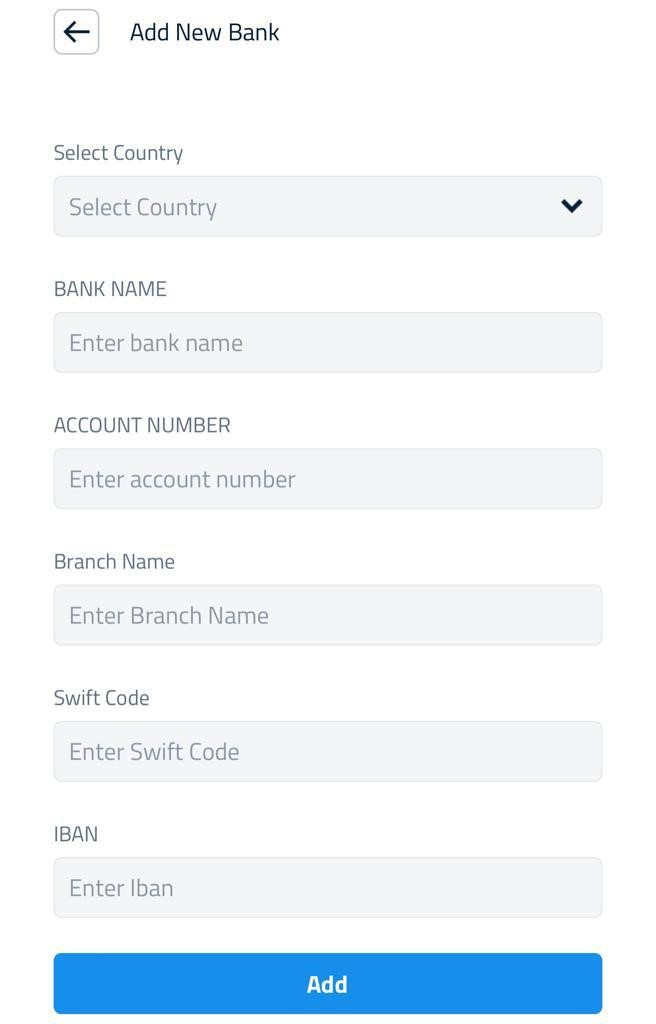 Alternatively, if you wish to update or delete existing banking details, simply tab on the three vertical dots next to the bank entry you'd like to update.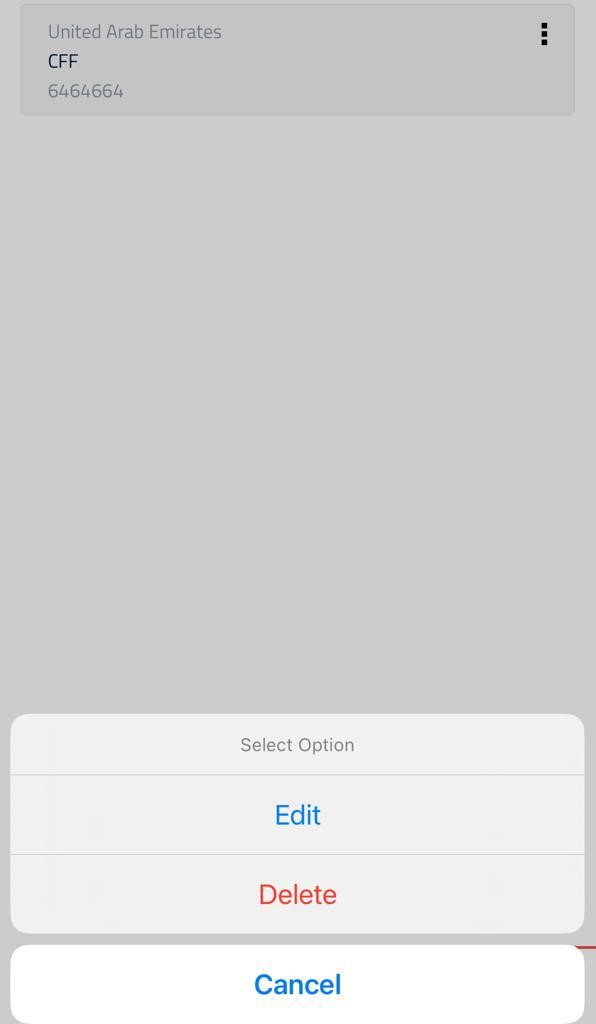 Note: To prevent any potential issues or delays, please ensure that the banking details you provide are accurate and double-check for errors before submitting.
My Account Manager
By selecting the "My Account Manager" widget in the "More" section, you can view your Account Manager's details. Additionally, this gives you the opportunity to send them a direct email or request a callback.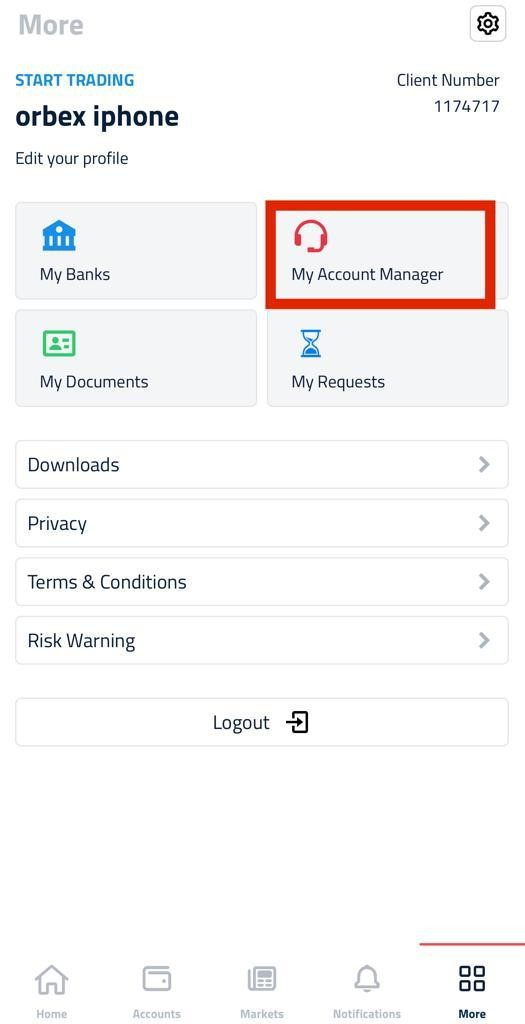 If you find yourself assigned under "Orbex Sales" requesting a callback or sending an email will ensure a prompt response from one of our expert team members.
When requesting a Call Back, you will be able to specify the most convenient time frame that is best for you to be contacted.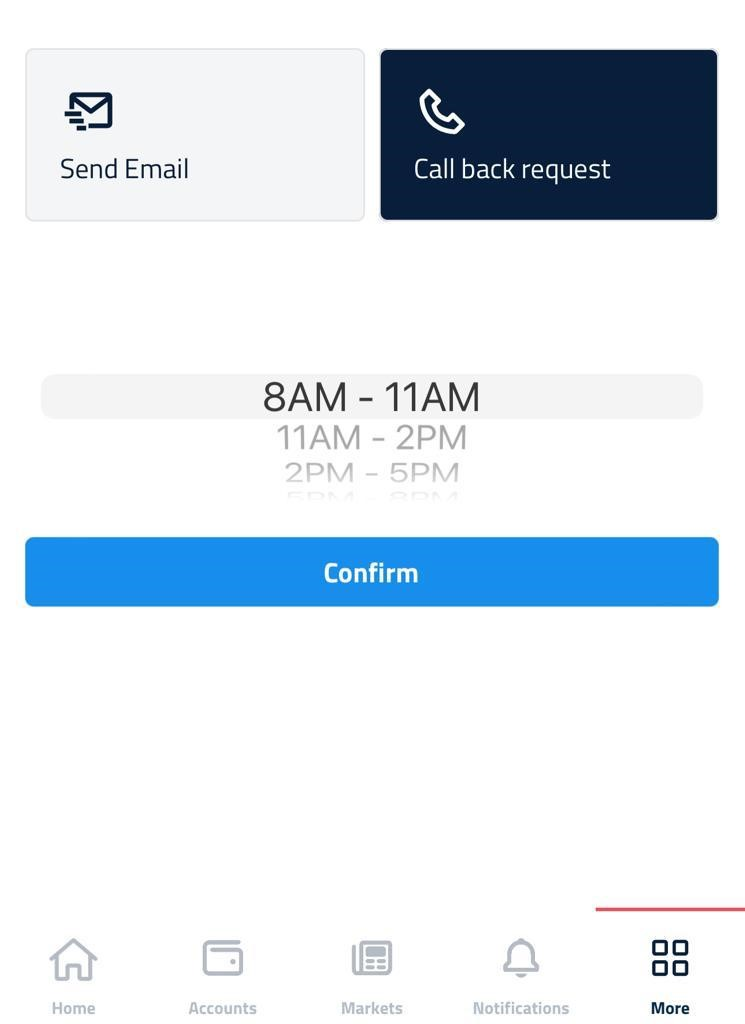 "My Requests" section
Whenever you initiate a deposit, withdrawal, or similar translation, you will be able to monitor its progress in this section.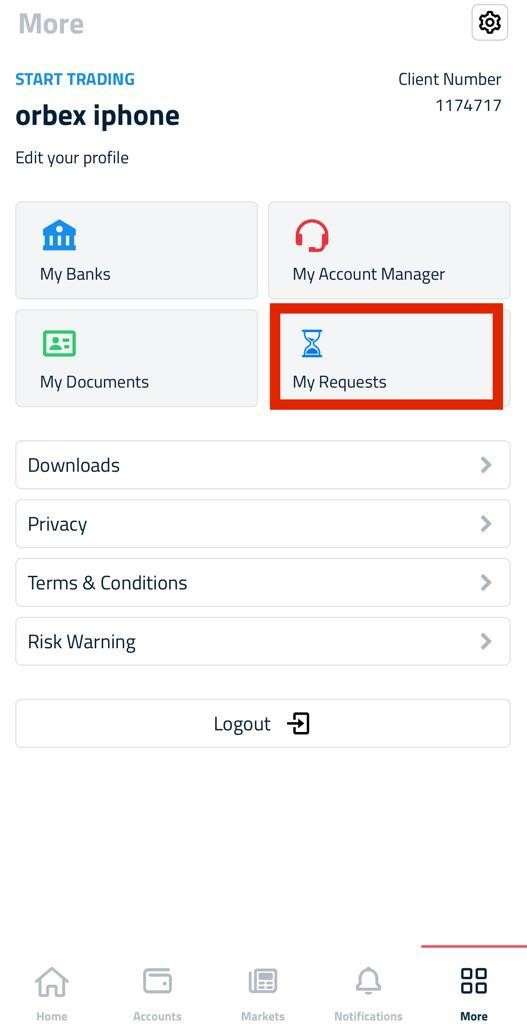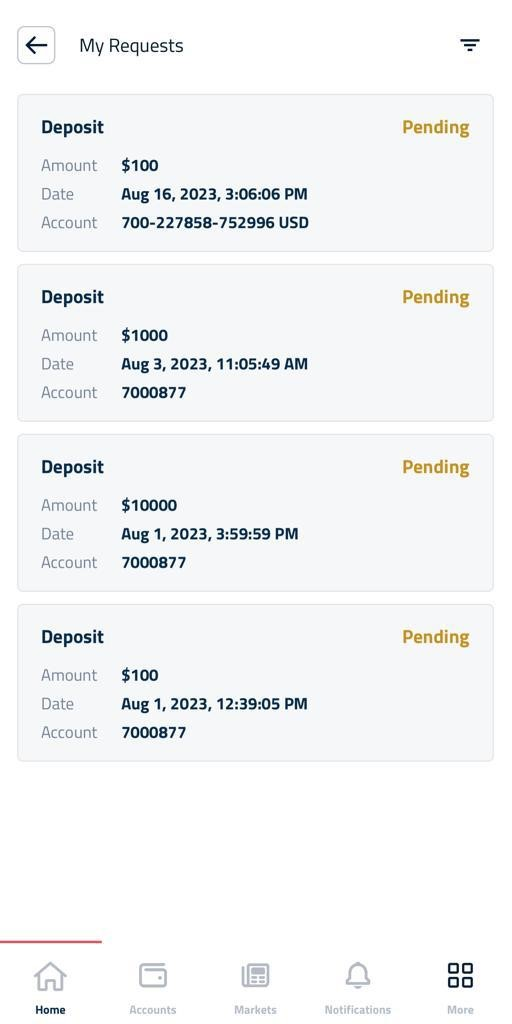 My Documents
To update your documents after your initial registration, or if any of your documents is rejected or expires, you can navigate to the navigate to the "Documents" section under the "More" tab in the app.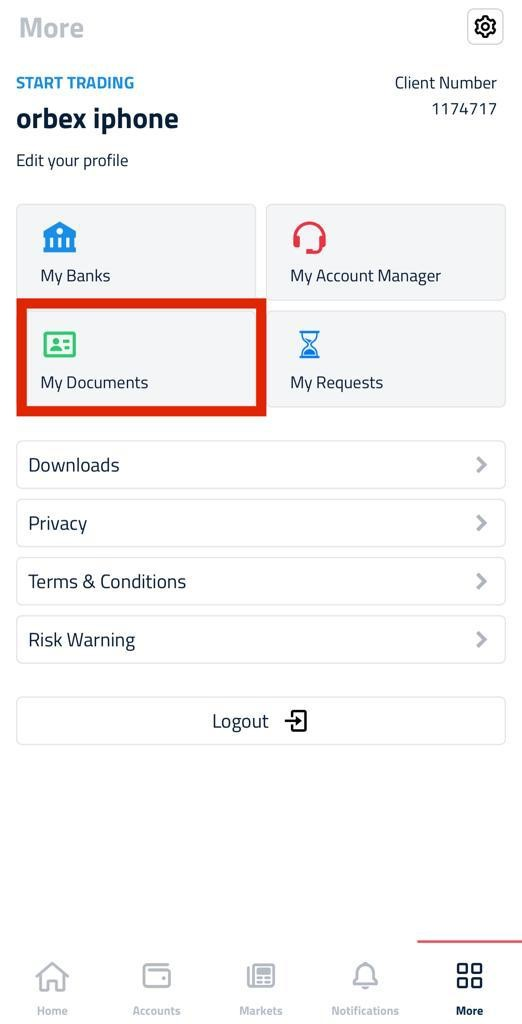 In this section, you can either upload documents for the first time, or replace any rejected/expired ones.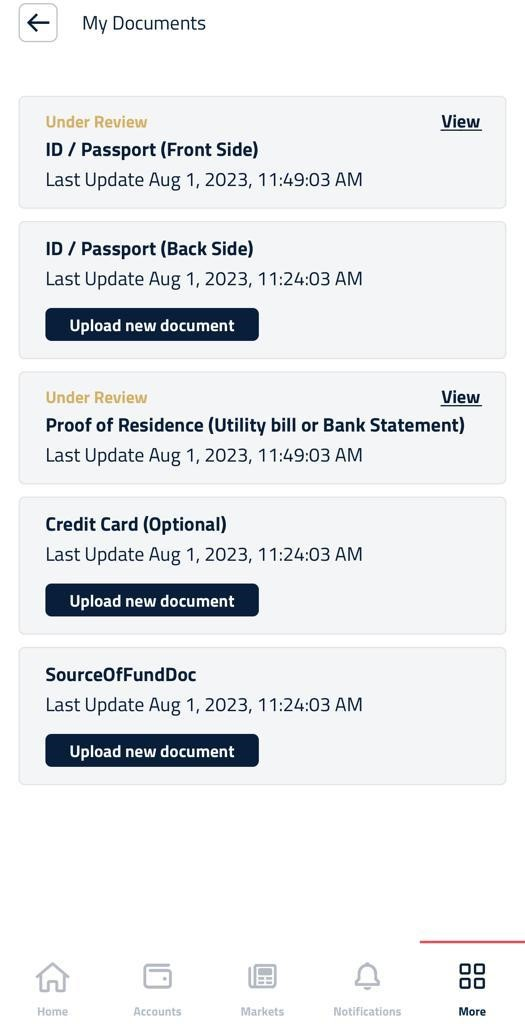 To view your currently uploaded documents, simply tab on the "View" widget next to each document. To upload a new document or replace an existing one, tab on the "Upload New Document" button. This will allow you to either select uploading an image from your gallery or capture a new photo of the document.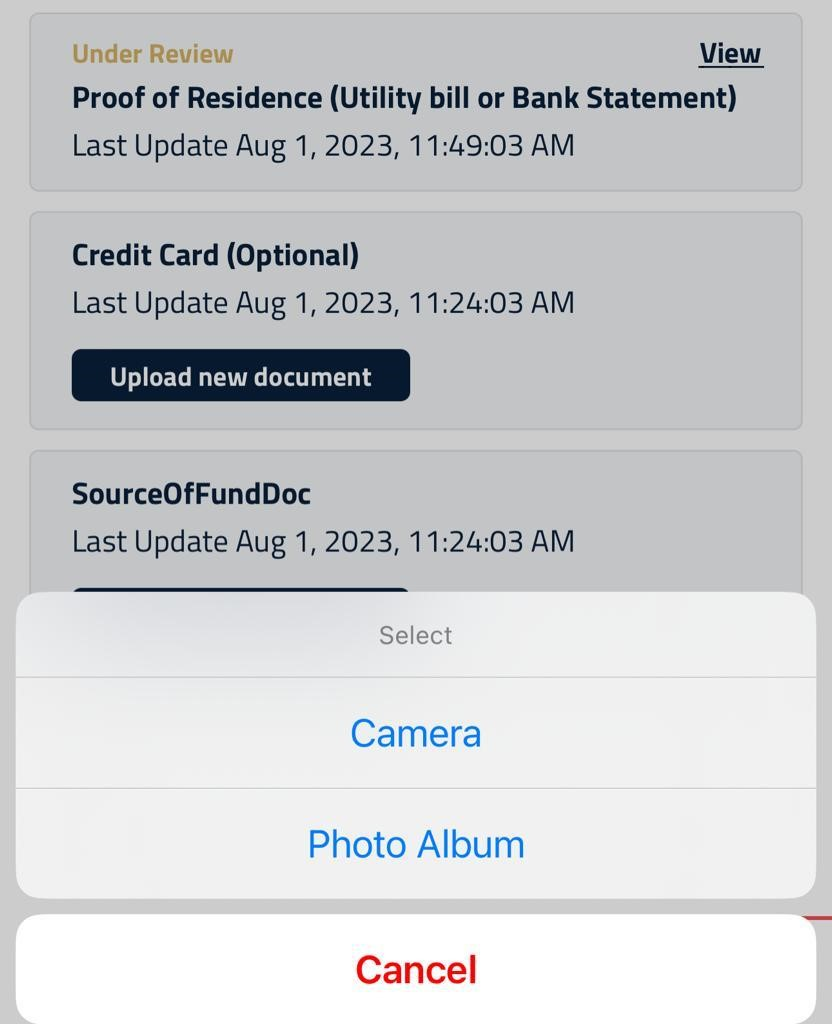 The "Downloads" section
In the Legal Documents sub-section, you can view and download all the available Orbex Legal Documents. These include Orbex Banking Details, licenses, cookie policy, complaints handling policy, general company information and much more.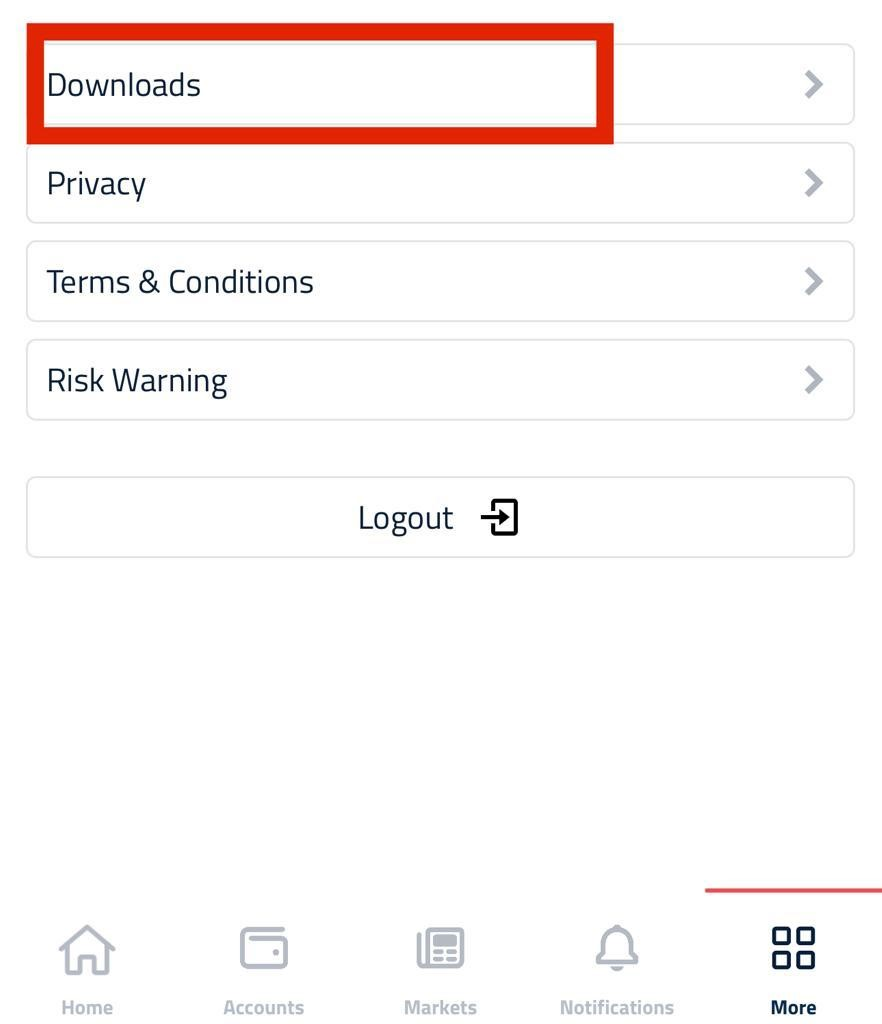 In the Software sub-section, you can download trading Platforms and their respective add-ons. Trading terminals for Mobile Devices are exclusively available through the Play Store or App Store, based on your device type.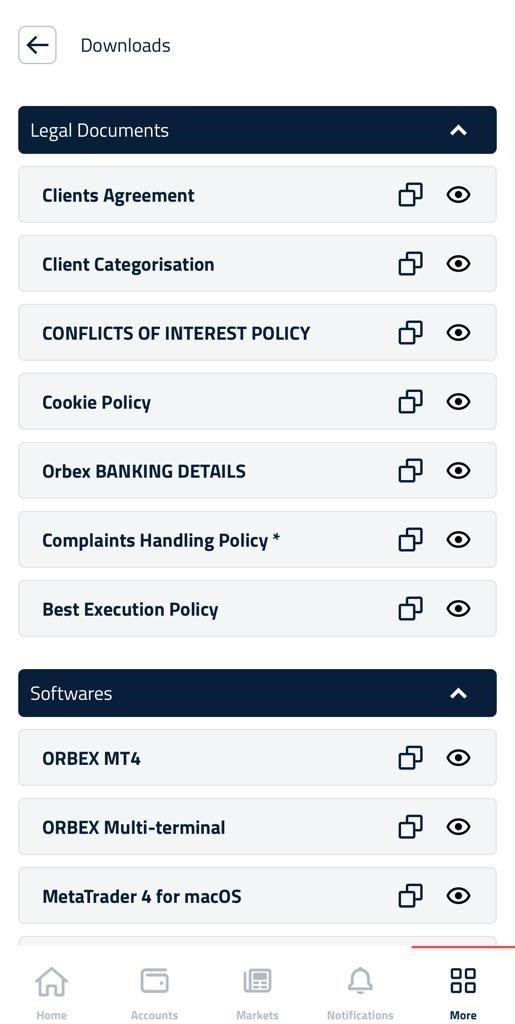 For more information on this topic, please refer to our guide on How to install the App in an Android/iOS mobile