If you wish to switch the Orbex App notifications On and Off, enable or disable receiving Newsletters, activate, or deactivate the Biometric verification, or change the app language of the, all can be done from this section.
To access these options, start by navigating to the "More" section, then tab on the settings widget located at the top-right corner of the screen.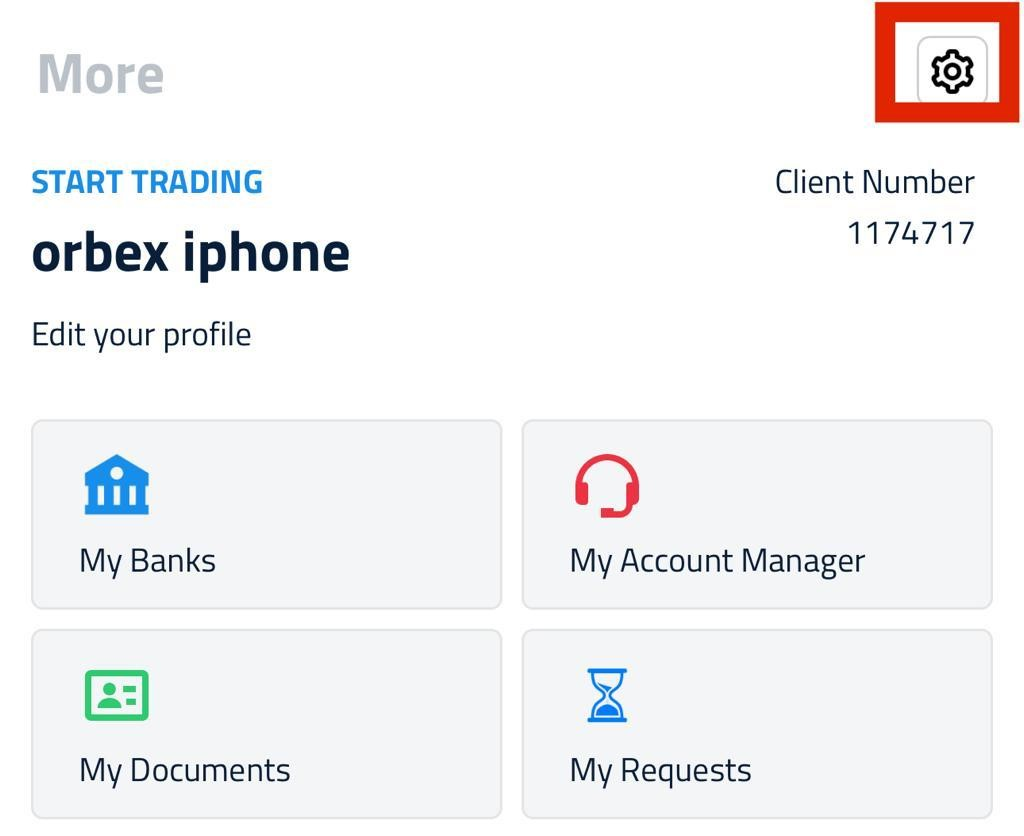 Then you will be able to configure all the functions according to your preferences.