First, indicate the path to the MetaTrader folder you use.
If you have several MetaTrader platforms installed, you should ensure you choose the platform corresponding to Orbex.
Next, restart MetaTrader.
Open a trading pair you wish to see in detail.
Click on View -> Navigator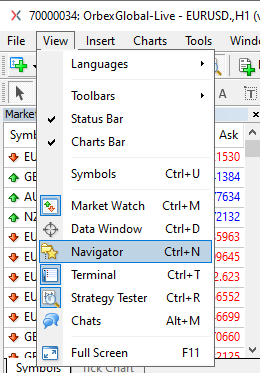 Open Indicators -> Trading central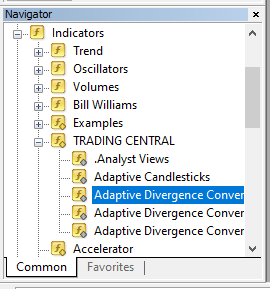 Simply drag&drop the indicator you wish to use on the selected trading pair.
On the pop-up window, click on "common" and check the "Allow DLL Imports" option.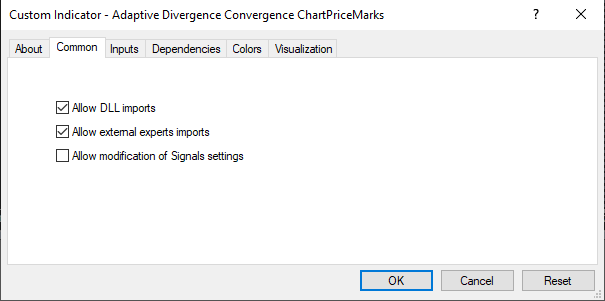 You can also enable the "Allow DLL Imports" option once for all indicators and Expert Advisors.
To do this, go to Tools > Options > Expert Advisors. Check "Allow DLL Imports".
Be sure not to check "Confirm DLL Function Calls" if you don't want to manually confirm every function from the library's execution. In the same window that appears when you drag and drop the Indicator to a chart, select the Inputs tab.